The COVID-19 virus has hit all of us hard this year, especially in regard to visiting aging family members. With the vaccine months away for most seniors living outside of long-term care settings (Assisted Living and Nursing Homes), you should still be following these guidelines to protect your loved one's health during this stressful time. 
[Covid and Assisted Living: Getting the Vaccine Creates a Safe Environment]
Limit In-Person Visits
Since seniors are part of a high-risk population, it's important to eliminate as many risk factors as possible. Unfortunately, that may include in-person visits. 
Reducing the number of people your elderly relative comes into contact with on a regular basis is one of the best tools you have to help mitigate their risk of contracting COVID-19. If your loved one works with a caregiver on a daily basis, that's likely the only in-person contact they should have during this critical "dark winter" surge of the virus. 
If your aging loved one relies on you for groceries or delivery of other supplies, it's possible to continue performing those tasks. That being said, it's critical to avoid physical contact if possible. Dropping goods off at their door and stepping away before your loved one picks them up is the extent of the contact that's truly safe. And of course, remember to wear a mask!
Leverage Technology
Technology continues to be one of the most important tools you have to check in on your aging loved one. If they're not sure how to use a webcam or a service like Zoom, there are still other ways you can stay in contact.
Phone Calls – A good old fashioned phone call is an excellent way to stay in touch with your Mom or Dad without putting their health at risk. Schedule a time every day or every week to have a phone call and check in with them.
Facetime – Facetime is one of the simplest smartphone technologies to teach your aging loved one to use. If they have an iPhone, the service should be pre-installed on their device. For the days when a phone call just isn't enough, using this tool can let you and your loved one see each other even though you might be far apart.
Smart Home Technologies – Both Facebook and Amazon have introduced smart home technologies that are easy for aging folks to use. Not only can they help relay information about the news or the weather, but many of these smart devices have video capabilities, as well. A video call through one of these devices can be an excellent way to make it feel like you're there with your loved one.
Take Every Precaution
In some cases, it's not possible to leave your elderly relative alone in their home without visiting to help out. If this is the case it's important to take every possible precaution before you step into their home.
First, it's critical to make sure your visit is, in fact, essential. If you're their primary caregiver of course you must interact with them regularly. But having multiple family members and/or paid caregivers in and out of the home may put your loved one in harms ways with too much potential exposure to the virus.  
Once you've determined that your visit is essential, you need to follow basic CDC recommendations. These are the most important recommendations to keep in mind:
Wearing a mask for the duration of your visit
Wearing gloves are optional, but washing your hands frequently is not
Maintaining a distance of a few feet (6 feet is recommended) from your aging loved one if at all possible
Keeping your bags and coats near the door to limit contact with the rest of the home
Changing your clothes when you enter the house if possible
Cleaning high-touch areas is also recommended to keep your loved one safe (following mask wearing and social distancing). When you visit, make a point to do some sanitizing while you're there. Common high-touch areas include toilets, faucets, sinks, doorknobs, cabinet handles and light switches. While transmission via surface contact is rare, this is still a good practice to put in place during cold and flu season, especially for a senior who is at high-risk for contracting these illnesses. 
It's also a good idea to invest in regular COVID-19 testing for both you and your aging loved one. Contact-free testing sites exist in multiple locations — a simple Google search can help alert you to the closest testing site for your convenience.
Keeping your aging loved ones safe during this strange and stressful time can be overwhelming. With a few simple steps, you can do your part to make sure they're as protected as possible until they, and the rest of your family, is vaccinated.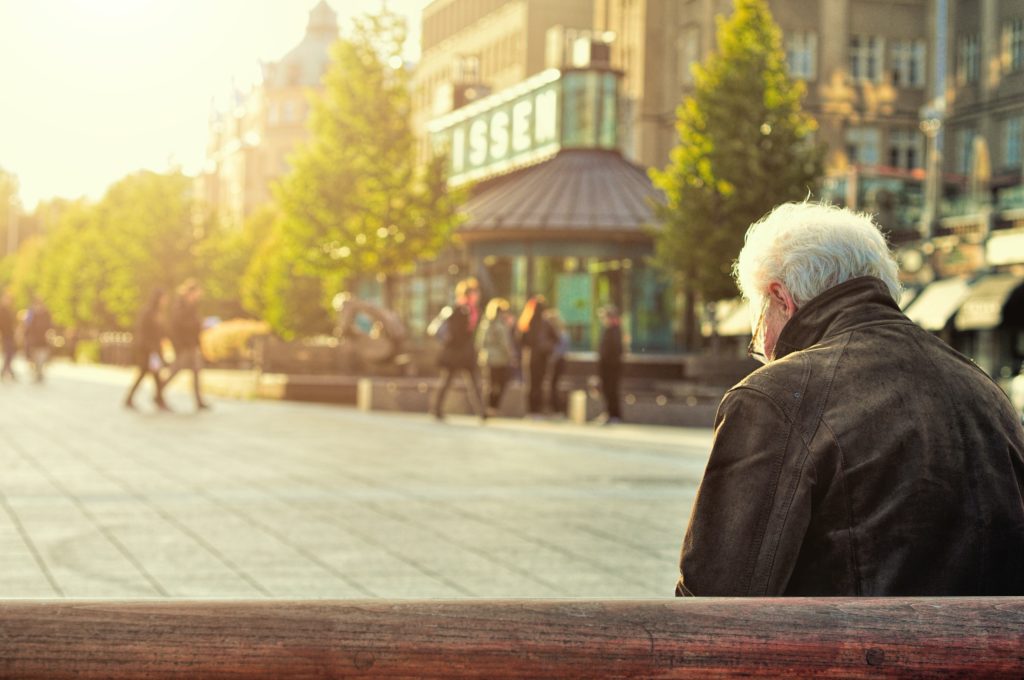 Source link: https://ageright.org/2020/12/10/families-follow-covid-precautions-until-vaccine/ by at ageright.org